Vortex Doughnuts
About
"Tasty, local, twisted." Vortex Doughnuts is a South Slope gem in Asheville serving fluffy, fresh doughnuts at an affordable price. Their vegan doughnuts make up about half of their selection, though they sell out quickly as they are delicious! Don't miss out on Happy Hour BOGO Doughnuts.
Food Style
Cake and Yeast Doughnuts with a variety of glazes, fillings, and toppings. Specialty coffees and espresso.
Highlighted Dishes
Thai Eye Opener - $
Lemongrass simple syrup, coconut milk, and single origin African espresso.
Vegan Salted Caramel Doughnuts (Yeast)- $
One of our favorites. We get yeast, though this glaze is even more rich on cake doughnut.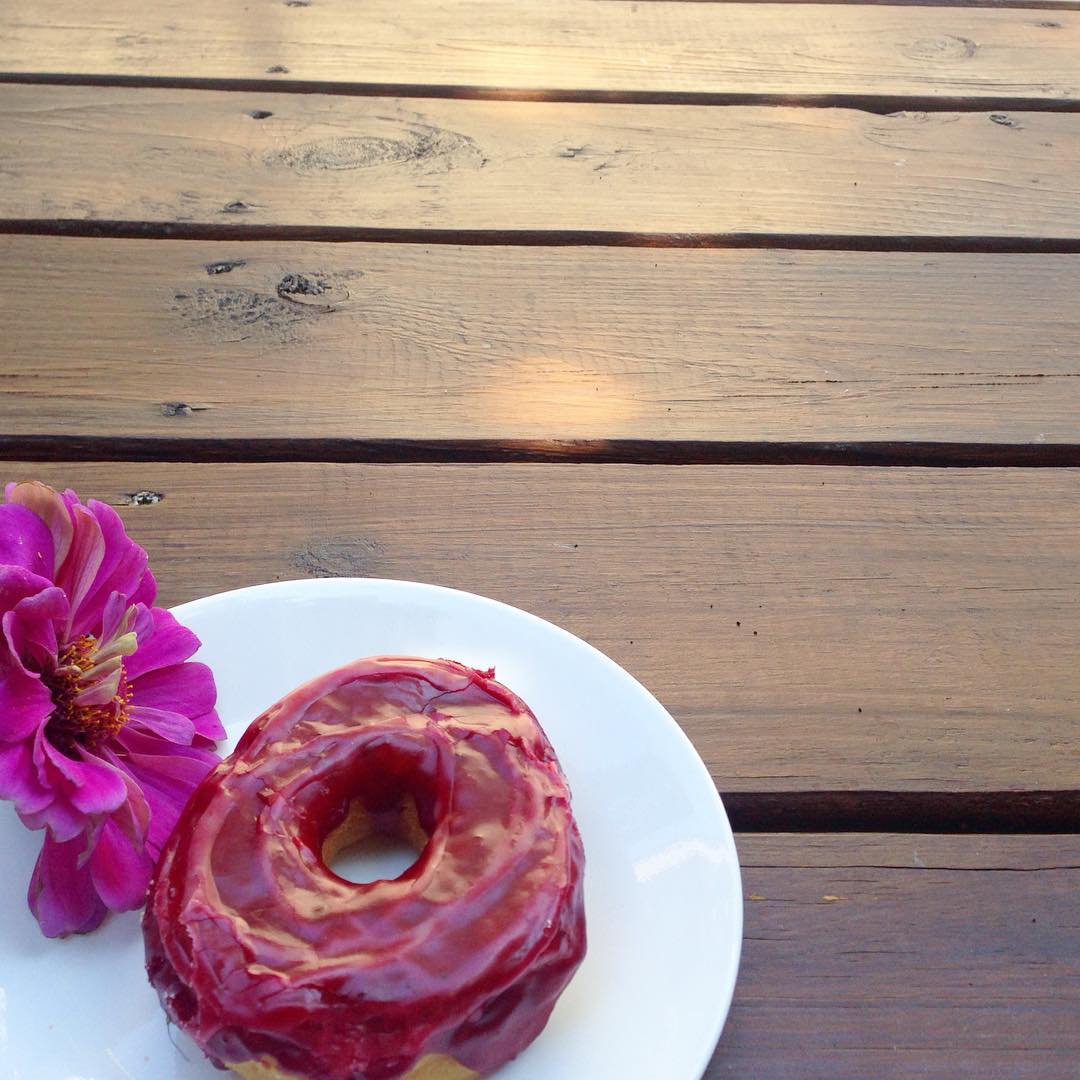 Pictured above, vegan berry doughnut.