Noodle Shop
About
The Noodle Shop is located in Downtown Asheville near Pack Square Park. They serve large noodle bowls with your choice of mung bean, rice, or egg noodles. Many vegan options and several dishes served with tofu or tasty TVP. View menu on Zomato
Food Style
Noodle bowls, dumplings, stir-fries.
Highlighted Dishes
TVP & Vegetables - $$
Vegan: Textured vegetable protein stir-fried with green and red peppers, bamboo shoots, tofu, broccoli, onions, cilantro, and jalapeño. (We enjoy this dish with thin rice noodles.)
Dan Dan Noodles- $
Vegan: Spicy vegetable broth with carrots, napa, cabbage, bean sprouts, zucchini, yellow squash, spinach, scallions, cilantro, and basil. 
Bao Zi - $
Vegan: Steamed round dumplings stuffed with napa, tofu, mung bean noodles, yellow squash, cabbage, zucchini, mushrooms, and carrots.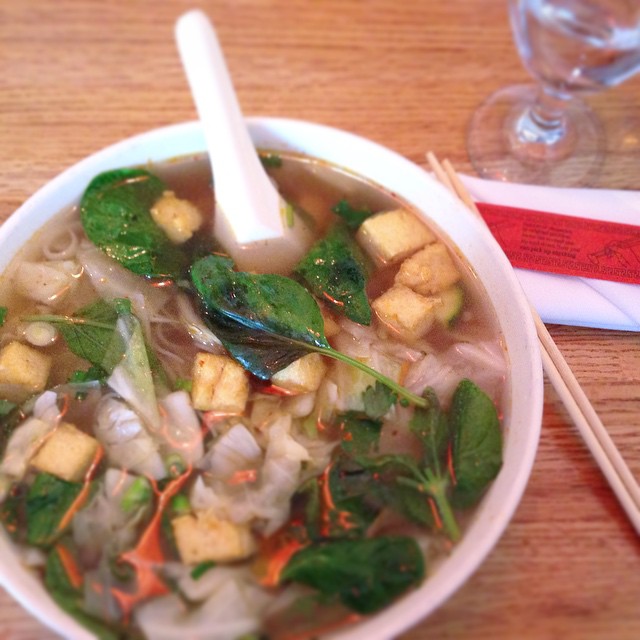 Pictured above: Sesame Balls, Homestyle Tofu with brown rice, Dan Dan Noodles